Power storage for photovoltaic systems and small wind turbines
Innovative energy storage for homes and businesses.
We plan the right storage system for your photovoltaic system, wind turbine or hybrid system, optimized to your needs. For maximum self-consumption and maximum independence.
Our recommendation is the Energy Cube.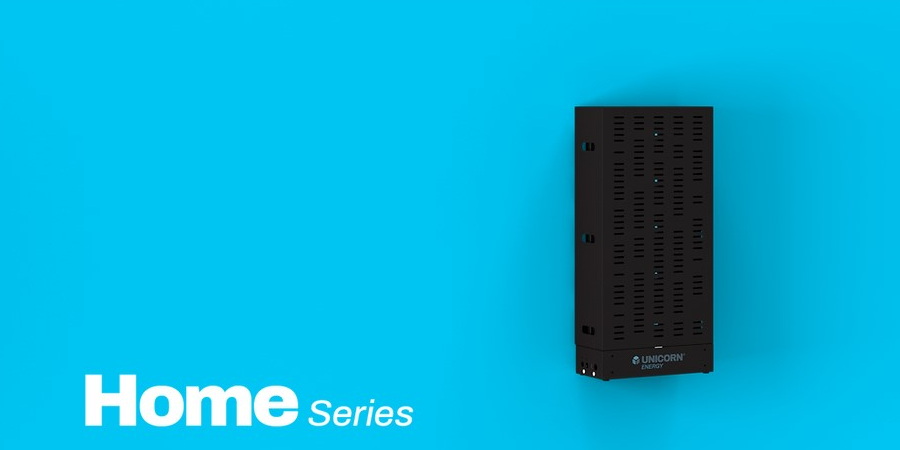 Flexible storage solutions for your household.
Our home storage systems combine individual EnergyCubes into a modular energy storage system. This means that you can adapt your energy storage system to your individual needs more flexibly than ever before. The memory can also be expanded in the future and is future-proof and fail-safe thanks to its modular structure. Individual EnergyCubes can be removed and used as a power supply for other applications. This multi-use makes the EnergyCube Home energy storage so unique and flexible.
Multi-use
The individual EnergyCube batteries can be taken from the battery storage and used as an energy source for other applications. This is how we ensure that you do not have to buy different batteries for different applications. This not only saves resources, but also your wallet.
Modular storage systems
All of our energy storage systems essentially consist of the individual EnergyCube batteries. The number of these can be chosen freely. For this reason, our storage products can be adapted very precisely to the needs of our customers. EnergyCubes can also be added later. Your memory can grow with you and you are not dependent on given memory sizes.
Plug & Play
Individual EnergyCubes can be easily removed by the end user and used in other applications. Our innovative magnetic connector combines the voltage supply and the communication, whereby cables or plugs are completely dispensed with. Two EnergyCubes can be found in the connector itself thanks to the integrated magnets and can be used like building blocks in the respective system.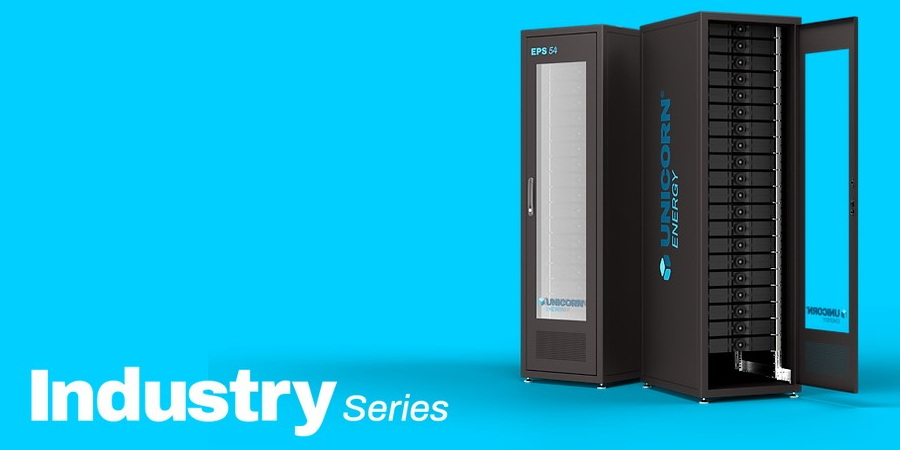 Flexible energy storage solutions for industry and commerce
Our Industry Series energy storage products offer your company or business decisive advantages over comparable products on the market. Our storage solutions are based on our modular EnergyCube battery system and can therefore be flexibly scaled. The EnergyCube is a fully-fledged battery that also works outside of the systems thanks to its integrated electronics. All relevant data is recorded, bundled and communicated externally. This means that the memory can also be serviced externally. Find out more about our energy storage systems, UPS systems and storage solutions that are individually tailored to your needs and contact us.
0.0 seconds response time
The Industry Series from Unicorn Energy offers you the option of using the energy storage device as an emergency power supply. Thanks to the patented system, individual EnergyCubes can be reserved for emergencies and only step in if there is a power failure. In this way you protect your machines, servers or heating systems and ensure a seamless power supply for your company.
Freely scalable
Due to the modular structure of our energy storage solutions, it is possible to freely configure the storage size and adapt it perfectly to your needs. The smallest unit of our systems is an EnergyCube 850 with a maximum of 850 Wh capacity. In this way, up to 68 kWh can be achieved per cabinet module. For even larger storage solutions, the number of cabinet modules can be expanded to the desired size.
Housing up to IP54
The housings of the Industry Series are available in a wide variety of designs. The particularly resistant IP54 housing can be used especially for locations with a high level of dust exposure. The power electronics used can be accommodated in the same closed housing as required, thus enabling one All-in-one solution. This gives you maximum flexibility and allows you to change the installation location of your energy storage system at a later date without much effort.